Cookies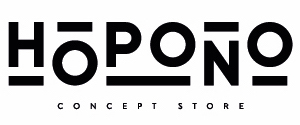 Information and data about you is needed to process your order and our trade relations. Data are stored in your personal account by eP Sprl: these data to complete your transaction. In addition, these data allow you to make future transactions faster.
We will not disclose or sell any information about you.
Login
Log in if you have an account
Dont have an account? Register
COVID-19
In the stores: 
Book to come to the shop: Book
All hygienic measures are taken to ensure a safe shopping experience.
The mask is compulsory in the shop and in the streets of the district.
Hydroalcoholic gel is at your disposal.
Sunglasses and Reading glasses are cleaned with each use.
The store is cleaned very regularly to prevent the spread of the virus.
We recommend contactless payment, but cash payment is accepted.
On the Website: 
Orders are prepared every 48 hours. The delivery time takes a few days longer than usual. Bpost also works on a reduced staff to protect its employees.
We strive to put a maximum of product on the website, but if a product that you had seen in store is not visible on it, do not hesitate to let us know so that we can create it quickly.
Take care and stay at home!