Quilted, velvet or pilou: the bag, an accessory we can't get enough of!
These days, the term 'it bag' is readily used to describe a trendy, fashionable bag that everyone dreams of owning. But the real meaning of the term is slightly different.
The It bag is a category of handbag that meets a number of criteria, including being sold at a high price, having been created by a luxury brand, and being a best-seller for the brand in question. Among the most famous are the Chanel 2.55, the Kelly by Hermès and the Birkin by Hermès.
Well, it's nice to dream a little, but fortunately there are some very nice bags available at much more affordable prices! And this year, they're available in three materials: fleece, velvet or quilted.
2023 is definitely the year of the quilt. In coats, clothes, bags and accessories, from the slightly puffy to the most impressive, there's no way around it. It's not always easy to wear (not everyone has a bulky body shape, me being the first...), it doesn't suit everyone, but don't panic, you can use quilting as an accessory! Handbags, phone pouches, laptop bags, wallets! At Hopono, we love the comforting softness and contemporary designs!
If you're one of our loyal customers, you'll know that we've been carrying the Wouf brand for a very long time. WOUF is a Spanish brand offering a wide range of bags, pouches and accessories. The brand is recognisable for the modern designs of its bags, pouches and wide range of products.
From the very beginning, WOUF has produced its bags and accessories in Barcelona. All materials are sourced from local suppliers to minimise emissions and carbon footprint.
And so, quite naturally, Wouf offers you a quilted collection! Special mention to the Glossy collection!
The cream-coloured Glossy air quilted shoulder bag is terrific, with its new ultra-light material made from recycled polyester from post-consumer plastic bottles. The big plus? It's got a water-repellent finish, so you won't be ruined by our local weather. Also available in black and Cypress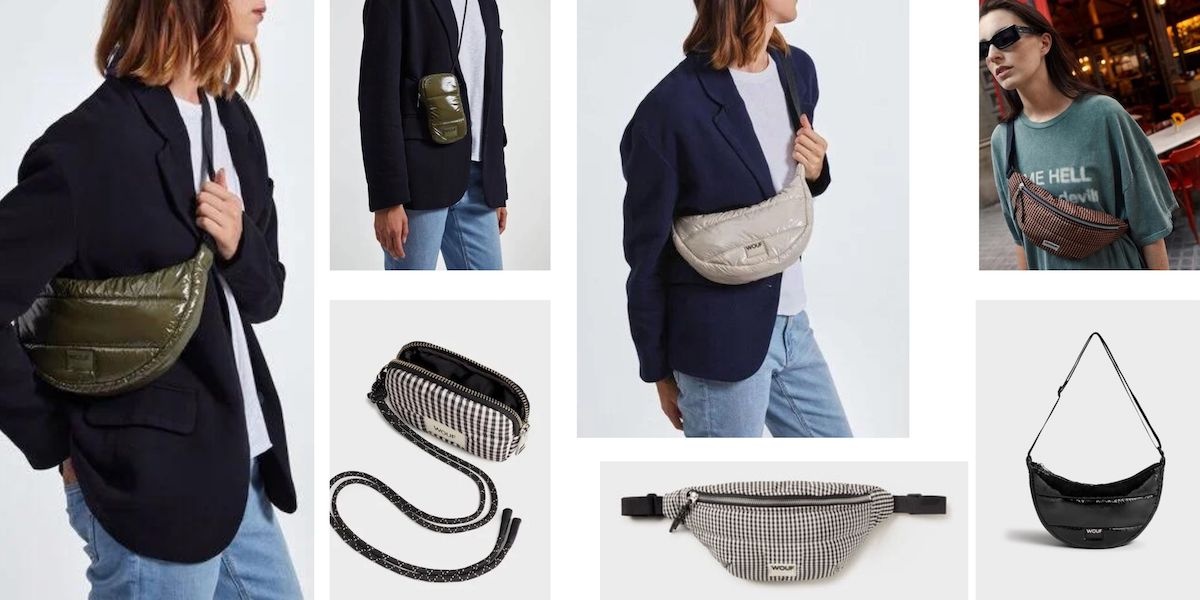 Looking for something a little sweeter? Gourmands! So here are our little novelties that made the girls in the Hopono team miss a beat... Oh my God, just look at this collection of leather bags, chubby and trendy as can be... These marvels come in different models and therefore in four sizes:
Quilted bag number 13 is the most fashionable of the range. With its extra-large down jacket style, it looks soft and comfortable. It's great for carrying essentials and can be worn every day.
The number 15 bag is a small shopper that can hold everything you need for a day...and then some. It has handles for carrying it over the shoulder and a long, removable handle in the same colour as the bag.
The number 16 quilted bag is the most practical bag in the whole range: it can be worn during the day thanks to its large capacity and long handle, but also in the evening, on the arm with its short handle that gives it an even more modern look.
The number 16 mini quilted bag is the mini mini version of its big brother, the 16 quilted bag.
These models are available in a range of colours!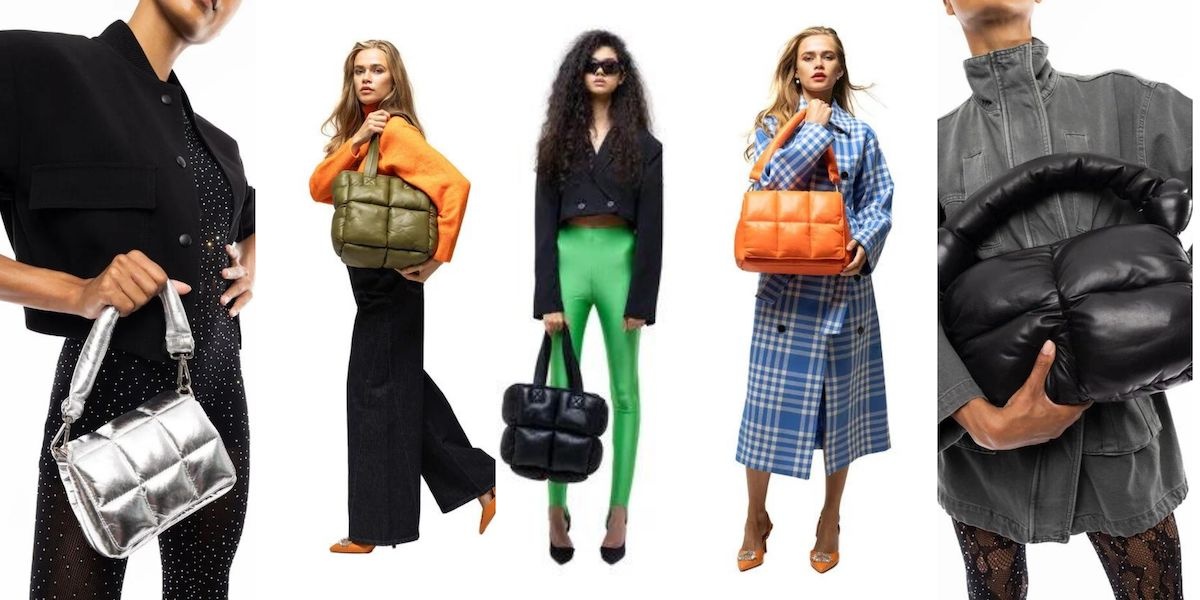 If you prefer corduroy, we've got something for you too! Made from organic cotton, it's soft and comforting in the heart of winter! In a fanny pack, tote bag, weekend bag or clutch, in olive, pink or camel, the hardest thing will be choosing!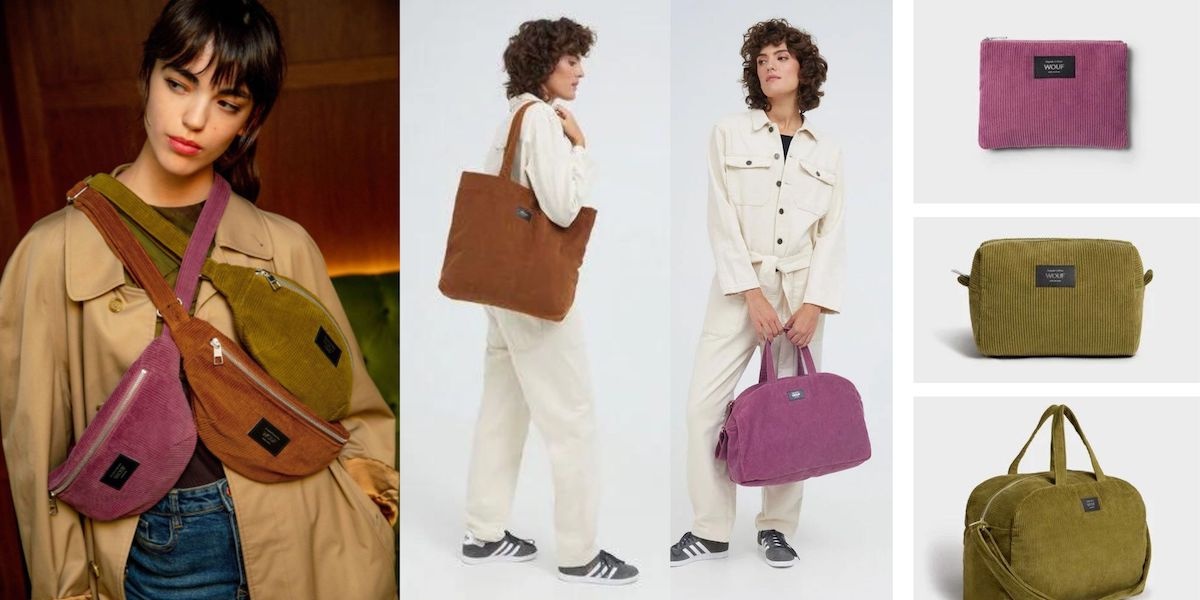 And for those of you with a bit of a cold, there's nothing like a pilou pilou bag - it's a bit like taking your cuddly toy with you wherever you go! Don't hesitate to match your hat to your bag for maximum style! I love the Teddy Brownie pattern with its autumn brown tones.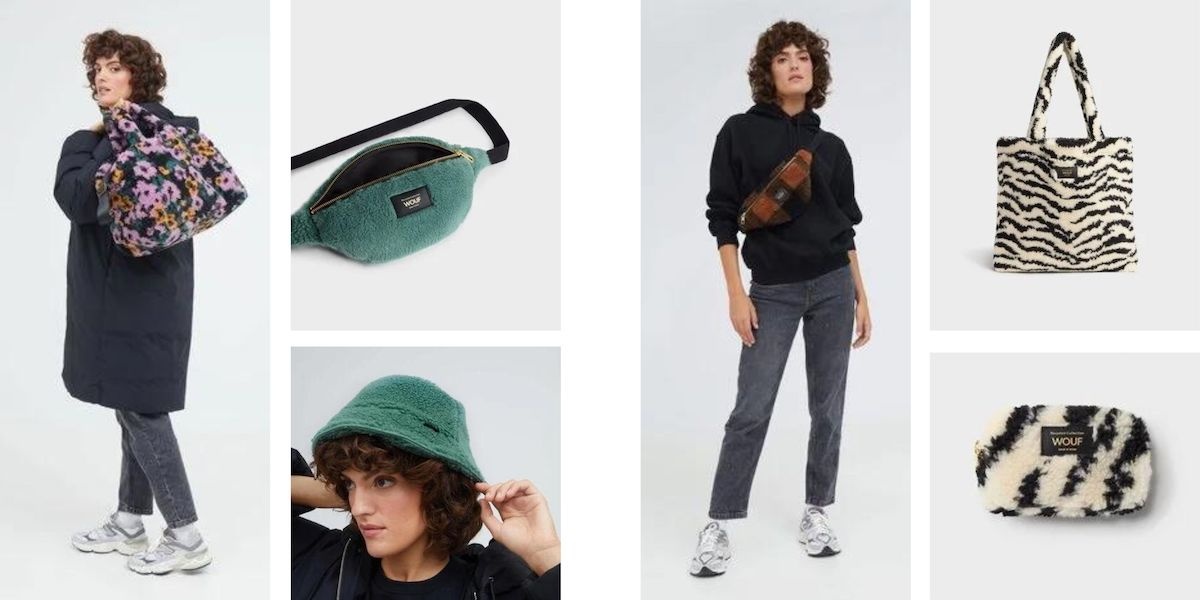 I'll leave it to you to choose your favourite bag for this winter. Find all our bags in the fashion section of our web shop and see you soon!
Aurélia P.