Guaranteed fun: Hello Fun Games take centre stage!
Discover Playful Excitement with Hello Fun: An Unforgettable Adventure in the World of Games!
Have you ever dreamt of an evening full of laughter, challenges and discoveries? If so, get ready to plunge into the extraordinary world of board games offered by Hello Fun! With a range as diverse as it is entertaining, our e-shop is a paradise for game lovers of all kinds. Discover our games section, where each game is designed to bring laughter, suspense and, above all, pure pleasure.
1. How I Met Your Series: A Funny Odyssey Through TV Series
Let's delve a little deeper into the exciting world of "How I Met Your Series". Imagine yourself sitting around a table with your friends, eyes sparkling with anticipation. You draw a card, and suddenly you're transported into the world of your favourite series. The riddles and questions are cleverly devised to tickle your memory, bringing back the most memorable moments of your beloved characters.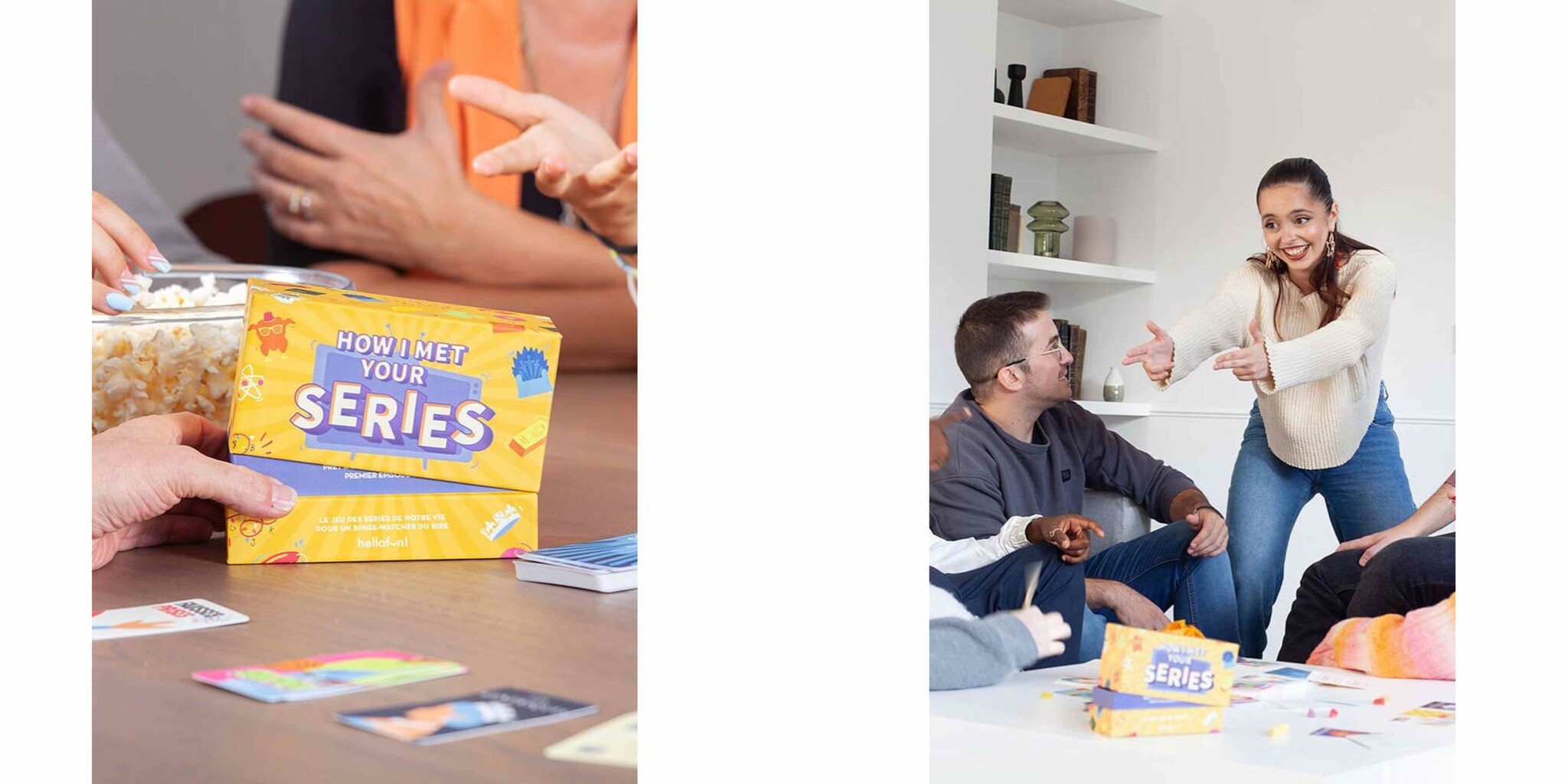 It's much more than just a game. It's an experience that puts your knowledge of your favourite TV series to the test, while provoking infectious laughter. Imagine guessing the legendary line of your favourite character or solving a mystery worthy of the best episodes. "How I Met Your Series" turns every challenge into a playful journey through the world of TV series, where competition mixes with the excitement of sharing memories with your friends.
2. Je m'en Tape: The Daring Card Game
In the exhilarating world of "Je m'en Tape", free spirits and daring souls find their ideal playground. Imagine taking on completely crazy challenges, such as miming a scene from a cult film using everyday objects or singing a popular song backwards. This game knows no bounds when it comes to wacky challenges: imagine juggling eggs while answering trivia questions about the history of art!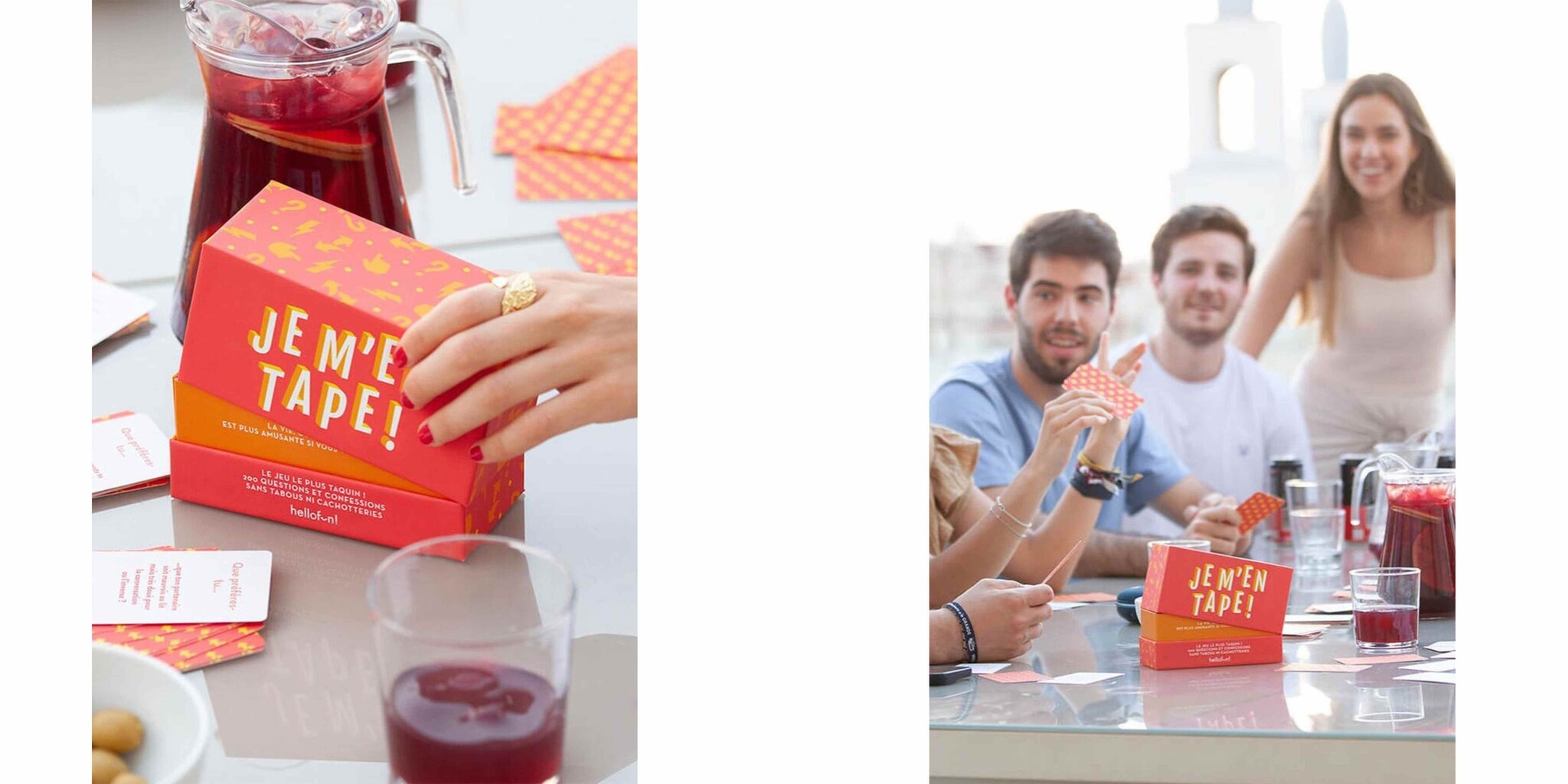 But that's not all. "Je m'en Tape" pushes players to dare outlandish challenges, turning each game into a hilarious and unforgettable spectacle. Imagine taking on the challenge of speaking in a comical accent for the rest of the game, or imitating the cry of an animal with each answer you give. The challenges are designed to make you laugh out loud while testing your creativity and sense of humour.
3. Pompette: The board game that sets the mood
"Pompette" isn't just a game, it's an invitation to spend unforgettable evenings with friends. Imagine sitting round a table, glasses in hand, ready to take on hilarious challenges and decipher mimes that are as zany as they are intriguing. It's in this spirit of camaraderie and conviviality that 'Pompette' becomes the ideal companion for your evenings out.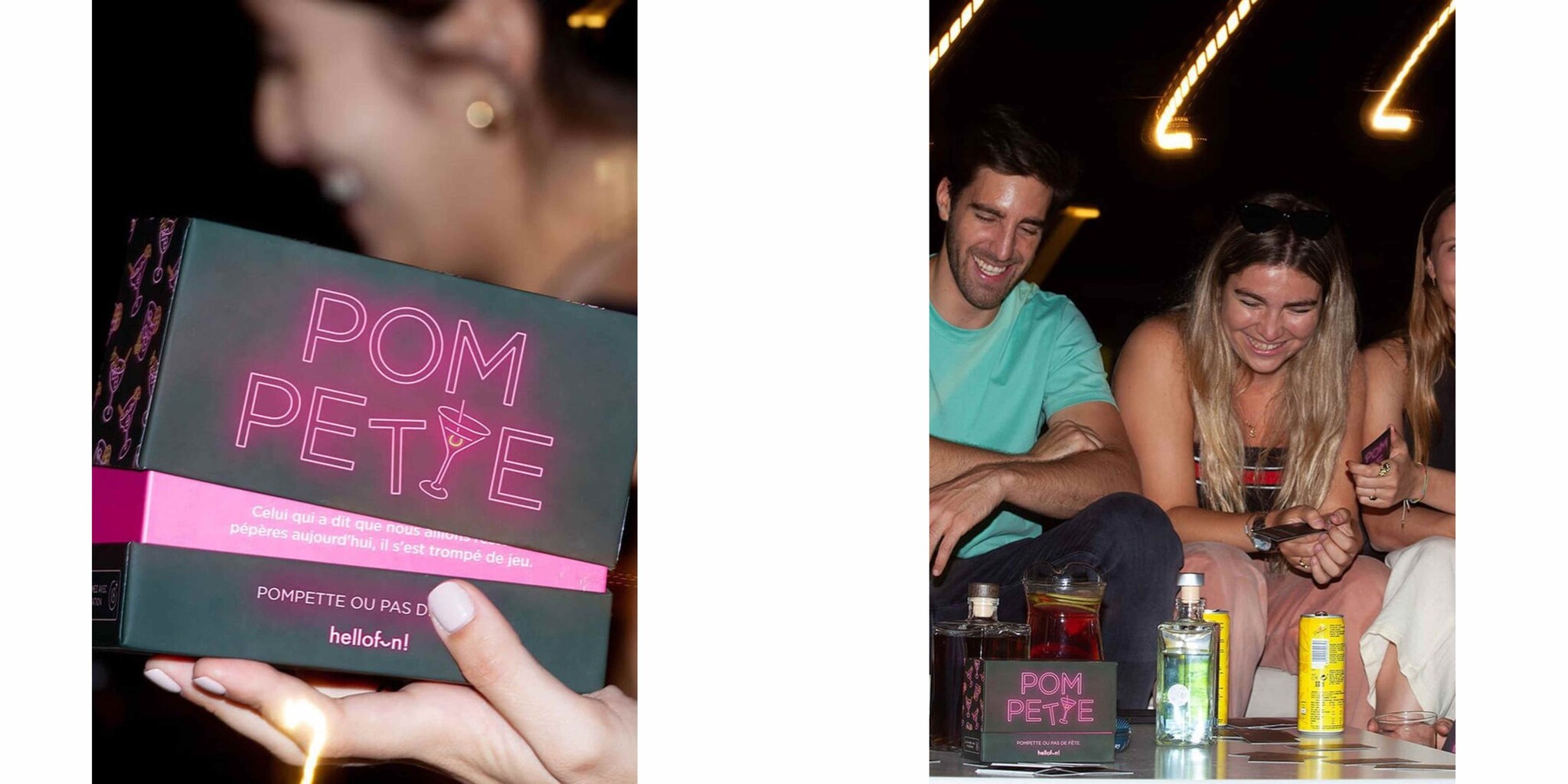 Through a series of challenges that are as varied as they are fun, this game goes far beyond mere entertainment. It encourages you to discover your friends in a new light, revealing unsuspected talents and unexpected facets of their personalities. Imagine yourself mimicking celebrities, dancing like nobody's watching, or answering questions that are as hilarious as they are intriguing. Each challenge is an opportunity to create memorable moments and anecdotes that will be told again and again.
4. Got Ya ! A Game of Reflexes and Speed
In the thrilling world of "Got Ya!", every second is an opportunity, every moment counts. Imagine yourself in a frantic competition, where your quick thinking and memory are put to the test at every turn. This electrifying game requires more than just knowing the answers; it demands quick reflexes and an elephant's memory to emerge victorious.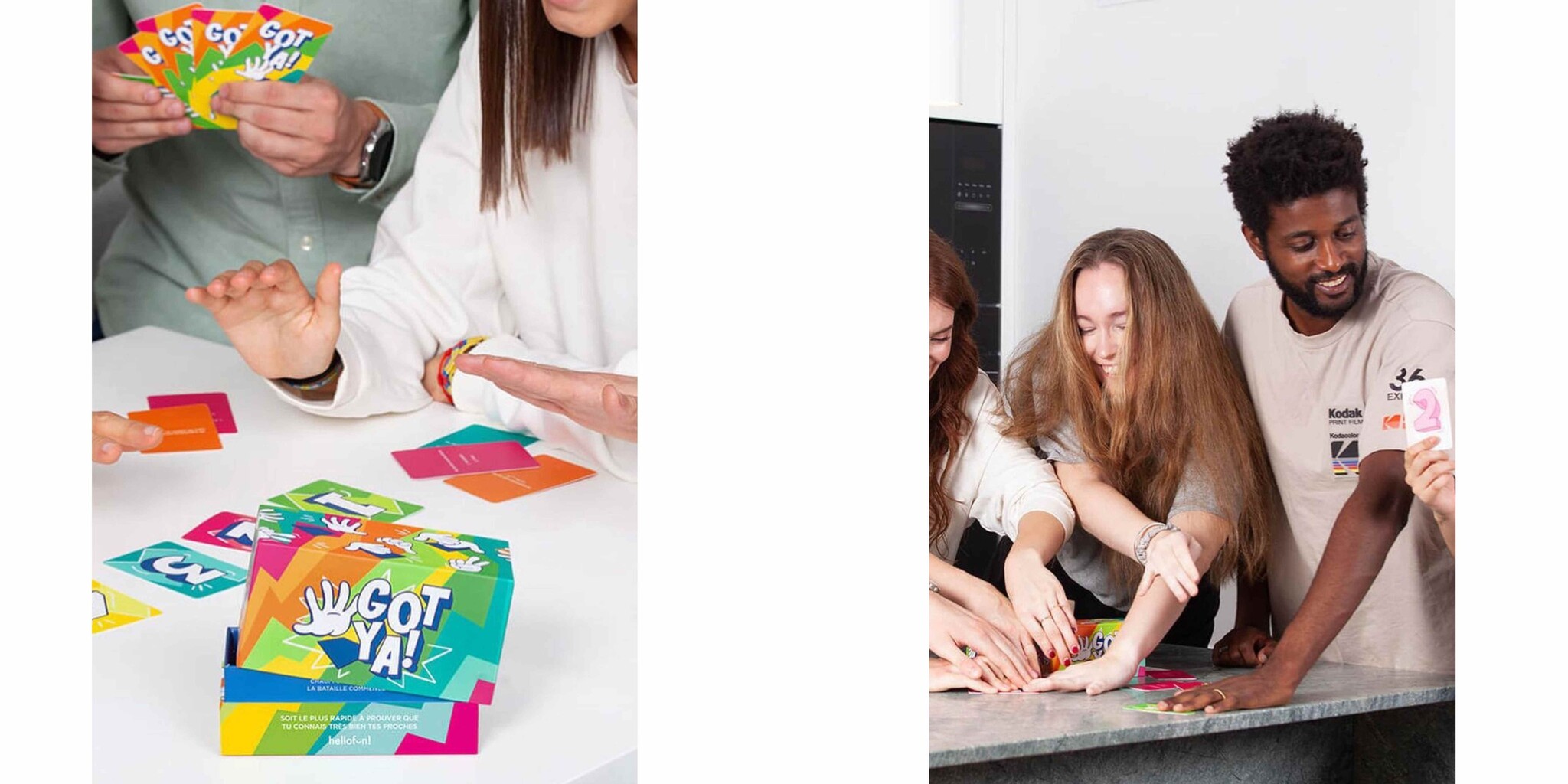 Every time a question is asked, the adrenaline starts pumping. Who will be the quickest to press the buzzer? Who will remember the correct answer in a flash? "Got Ya!" turns every game into a duel of wits, where every player has to be on their toes, ready to respond at lightning speed. The excitement peaks at every moment, because you never know what stimulating question or exciting challenge awaits you.
5. Blah Blah Box: The word game that gets your brain working
"Blah Blah Box" is much more than just a board game; it's a captivating intellectual challenge specially designed for fans of word games and brainteasers. Imagine yourself immersed in a sea of linguistic puzzles, devious riddles and complex word games. Each card you draw challenges you to juggle words, explore the subtleties of language and solve linguistic puzzles that are as entertaining as they are intriguing.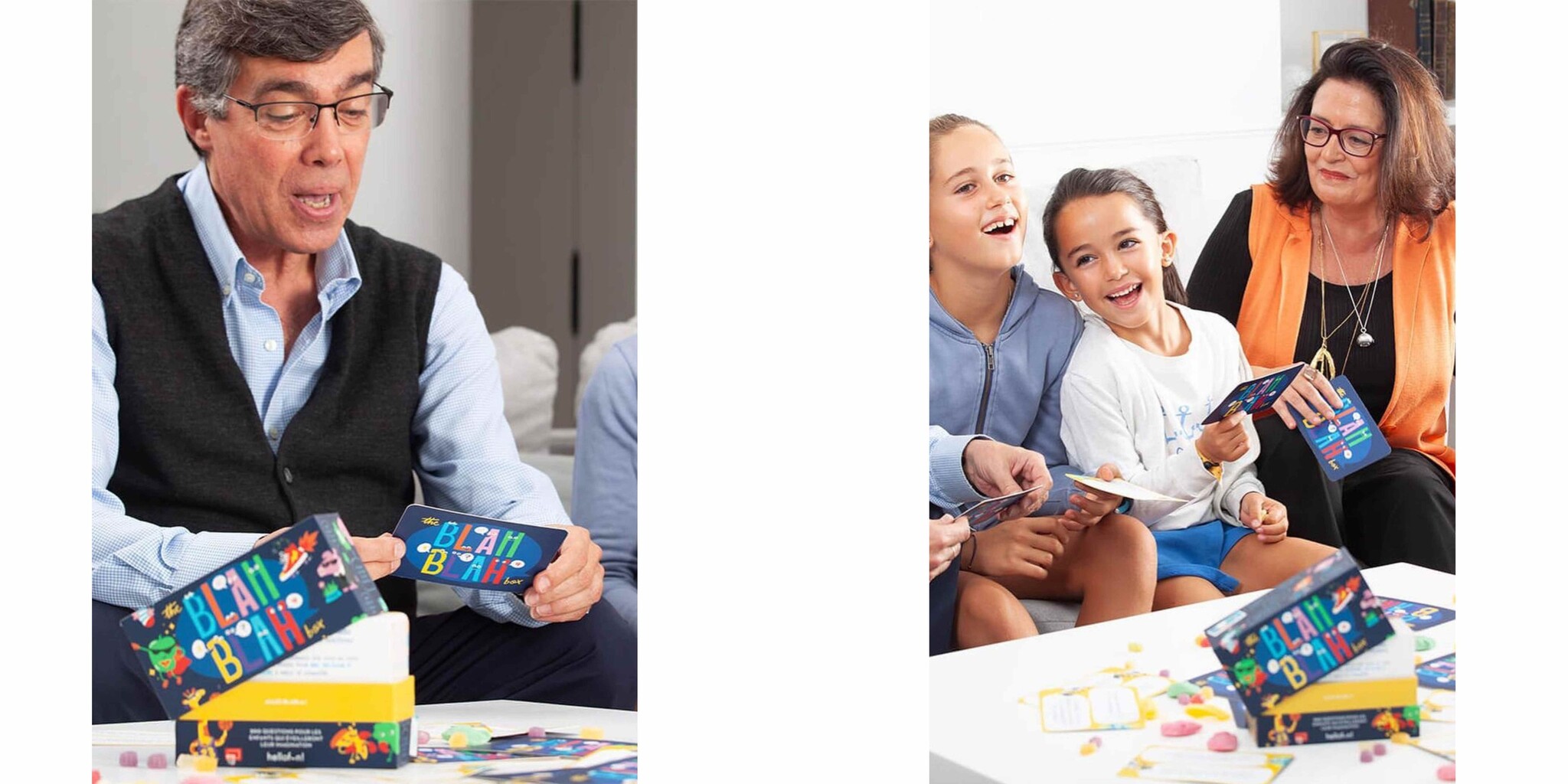 This stimulating game is a real cerebral adventure where your verbal agility and creativity are put to the test. The linguistic riddles challenge you to think outside the box, play with the double meanings of words and find ingenious solutions to complex linguistic problems. The riddles, on the other hand, put your logic and intuition to the test, forcing you to think analytically to discover the hidden answer behind each riddle.
6. Je Suis ton Film: A Unique Cinematic Adventure
"Je Suis Ton Film" opens the doors to an enchanting cinematic universe where each card is an invitation to revisit your favourite films in a totally new way. Imagine yourself immersed in a cinema atmosphere, with cult lines echoing in the air, iconic scenes unfolding before your eyes, and memorable characters coming to life all around you. With this in mind, "Je Suis Ton Film" takes you on a journey through the history of cinema, where your cinephile knowledge will be put to the test in an entertaining and captivating way.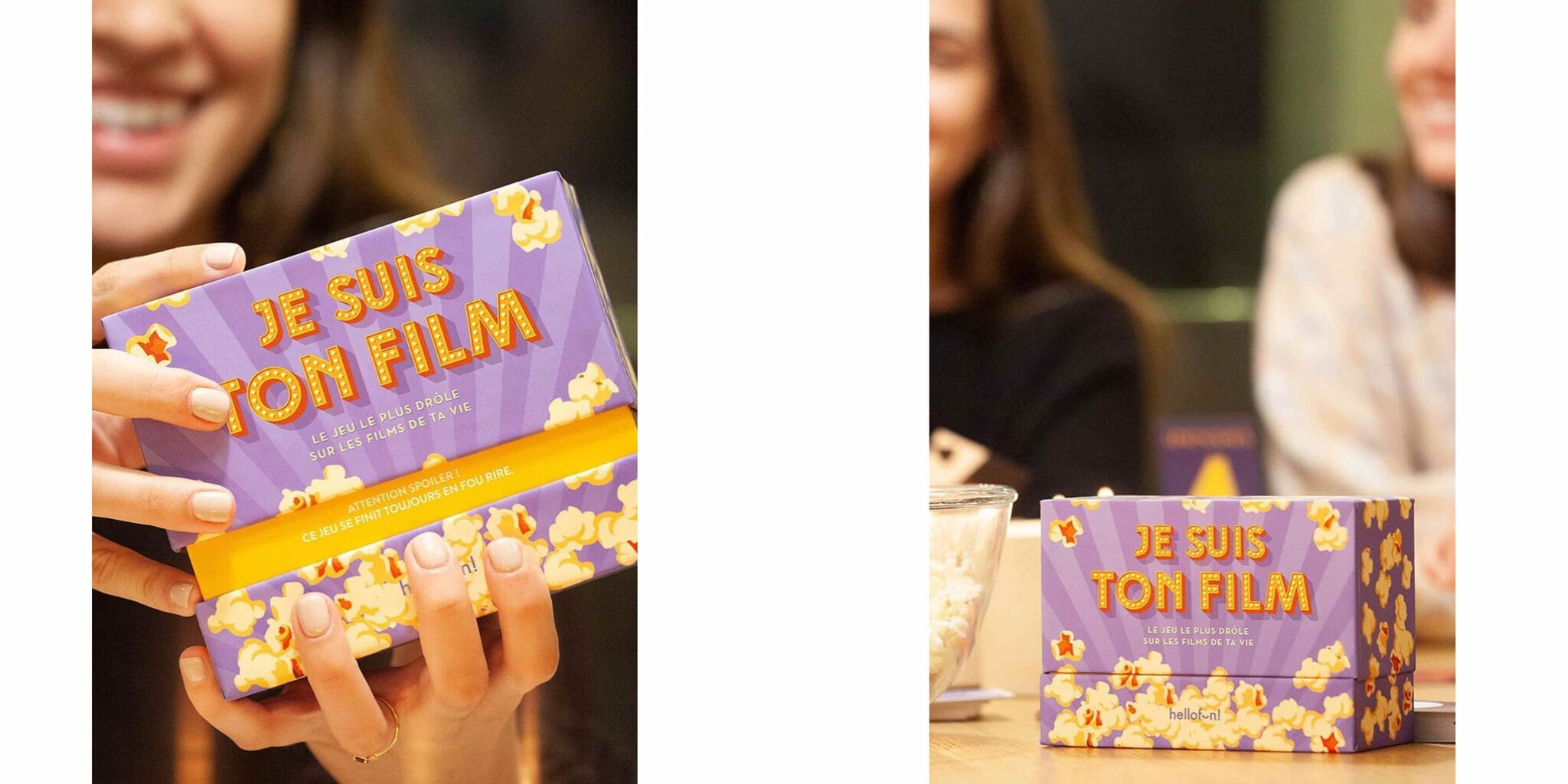 Each card is a riddle, a challenge to guess the legendary lines spoken by iconic actors, recognise the defining scenes that have thrilled the silver screen, and identify the characters that have captured the public's imagination. It's a game that celebrates cinema in all its glory, from the golden age of Hollywood to modern blockbusters and masterpieces from around the world.
7. Alors On Chante : Karaoke Like No Other
"Alors On Chante" is much more than just a game: it's a joyful celebration of music and singing, an invitation to unleash your vocal talent and marvel at your friends' performances. Imagine gathering your loved ones in the comfort of your living room, melodious notes floating in the air as you choose your favourite songs from a vast repertoire.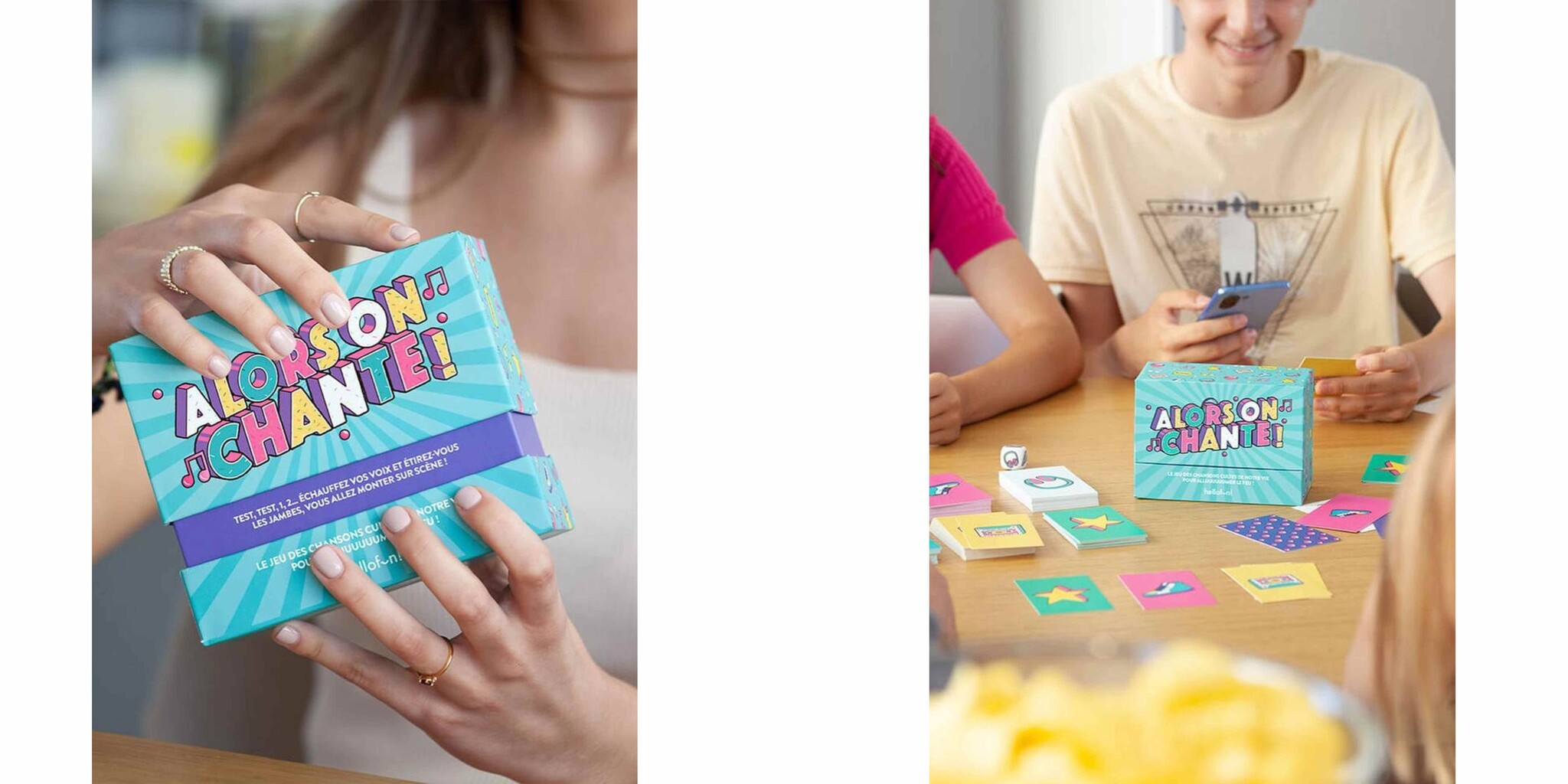 This musical game is a tribute to the passion we all have for music. Whether you're a gifted singer or an enthusiastic amateur, "Alors On Chante" gives you the chance to shine on your own personal stage. Grab the mic, feel the adrenaline rush as the first notes ring out, and let your voice soar to the lyrics of your favourite songs. It's an experience where the emotion of the music mingles with the joy of sharing, creating a warm and electrifying atmosphere.
8. Hot Room: A Sensual Game for Daring Souls
"Hot Room" transcends the boundaries of traditional gaming to offer couples a unique and deeply intimate experience. For partners looking for new experiences and complicity, this erotic game is an invitation to explore the intimacy of their relationship in a daring and sensual way.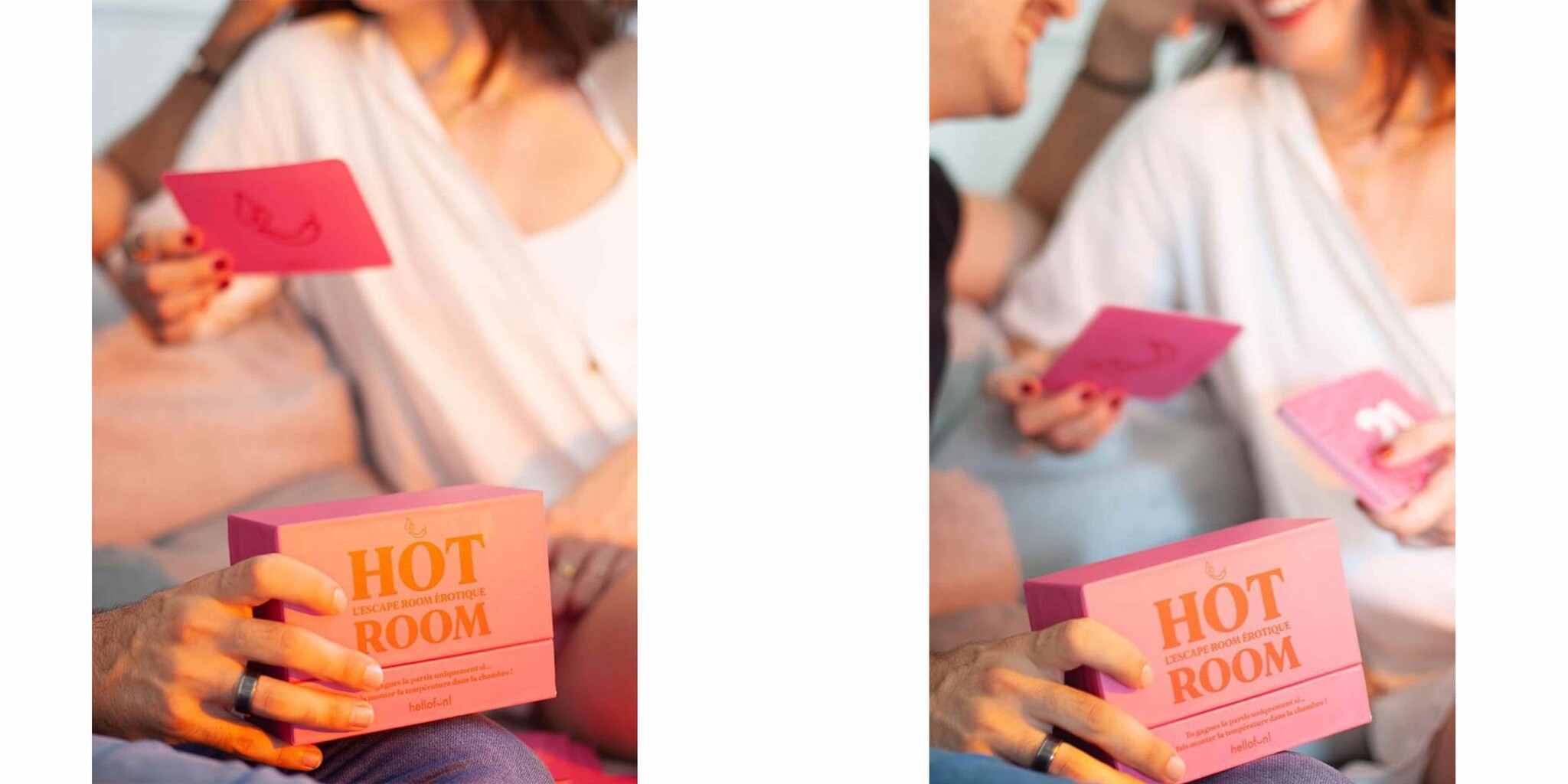 Imagine yourself in a space where barriers are broken, communication is open and honest, and excitement builds as each sensual challenge is met. "Hot Room" offers a series of carefully designed challenges, ranging from tender gestures to more daring explorations, creating a deep emotional connection between partners.
The game awakens the senses, encouraging couples to rediscover each other in a whole new way. Sensual challenges can include passionate massages, erotic conversations, romantic surprises and much more. Exploring these sensual experiences strengthens not only the physical intimacy, but also the emotional intimacy and deep connection between partners.
In short, Hello Fun offers a range of exceptional games, each offering a unique and unforgettable experience. Whether you're a series fan, a pun enthusiast, a film buff or simply looking for moments of complicity with your partner, there's a Hello Fun game for you.
Don't waste another minute and dive into this world of fun today! Order your favourite games and get ready for hours of laughter, challenges and shared happiness. Don't wait any longer, the adventure starts here!

See you soon,