Back to work: A quick look at our workstation!
When it's time to get back to work after that pleasant summer break, do you notice stiffness in your back or tired eyes? It's time to ask yourself whether your posture is appropriate, whether you're in the right working posture. Because poor posture can lead to a whole host of problems. I'm living proof of that! When I went from a dynamic job to a more static one, my body really suffered. My doctor alerted me to the importance of the ergonomics of my computer workstation. He referred me to the I.N.R.S (Health and Safety at Work) website, where I found some excellent advice. Here's a summary.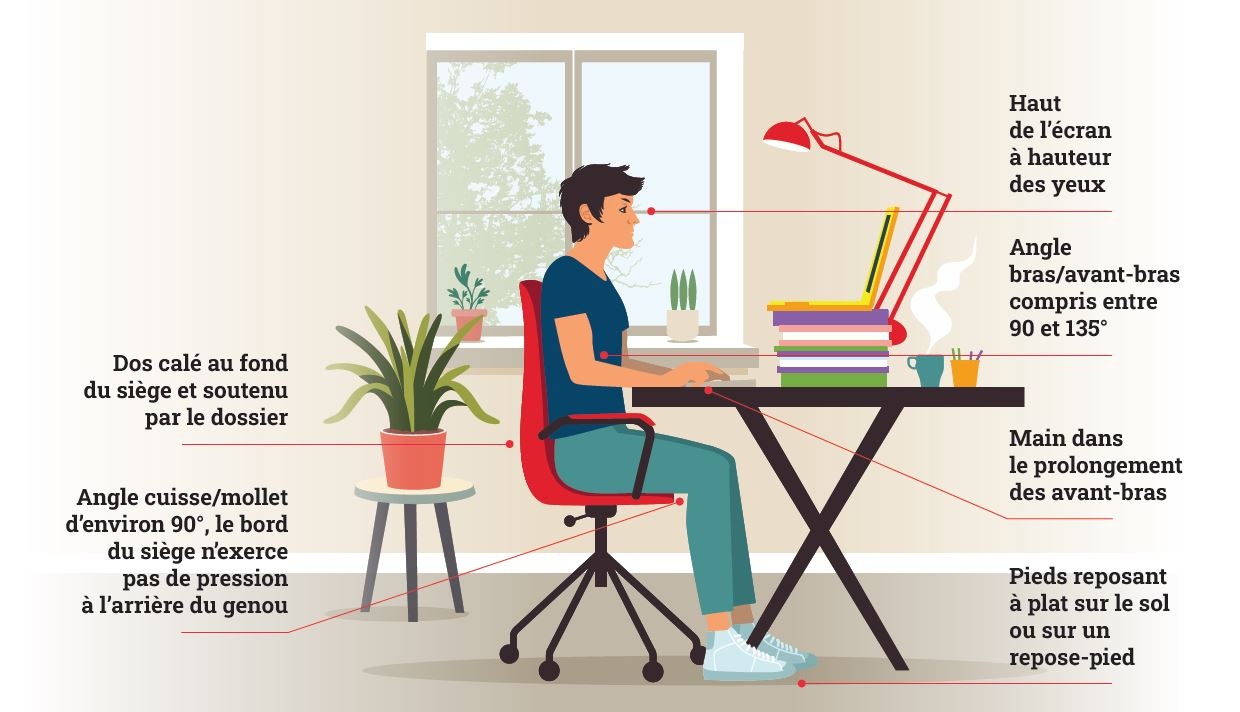 Since I adapted my workstation as shown here, I've become much more comfortable. I personally use a small step stool, and I can't do without it any more.
You should know that in large companies, it's increasingly common to call in an ergonomist, whose role is to put in place adaptations to ensure the safety and comfort of all workers in the same department.
If you work on a computer, don't hesitate to protect your eyes from blue light by using screen glasses. They filter out 40% of this harmful light. If you like trendy, mixed-use glasses with a glossy effect, check out the latest Velvet collection from Izipizi.
Keep everything you need organised with the Kikkerland keyboard organiser. You'll see things more clearly! In our Hight tech section, you'll find lots of useful accessories for the office: cables, extension leads, wireless chargers, computer covers, etc.
As far as we're concerned, we've put together a few must-haves for you.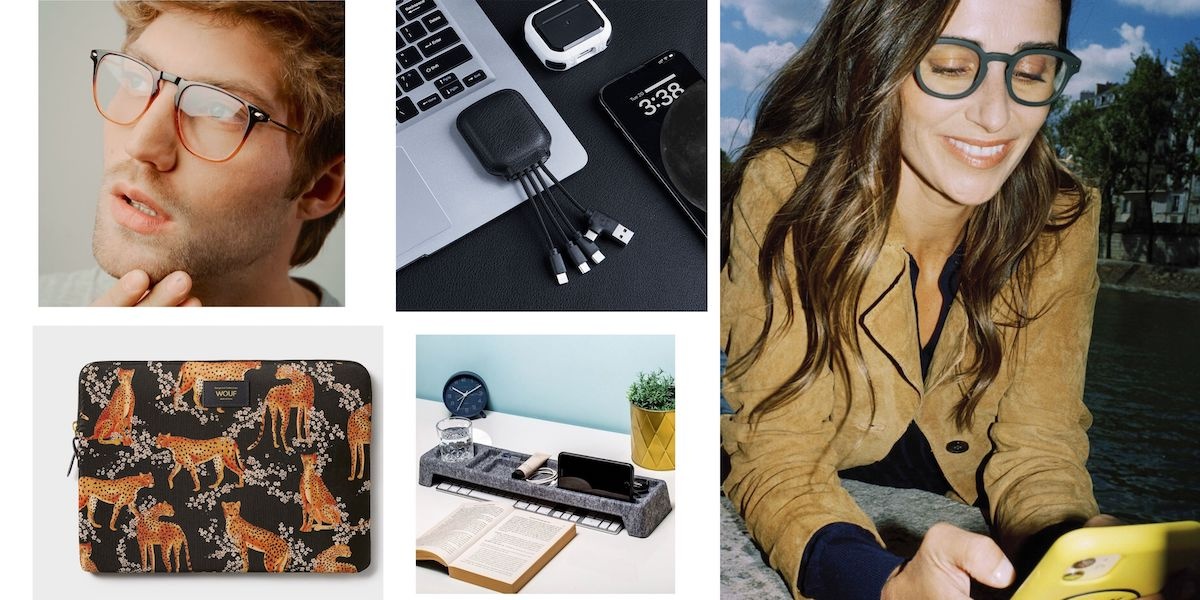 With winter approaching and its share of viruses, it's very important to eat well and stay well hydrated to boost your immune system. It's great to treat yourself to lunch with colleagues, but it's also great to take home a bento lunch full of vitamins and antioxidants! Don't forget your water bottle, because drinking 1.5 litres of water a day ... that's the basics! Pamper your body, and you'll get something back!
If you're travelling on foot or by bike, you can protect your Cabaïa rucksack (from size M) with the Etretat rain cover! The protective cover will make you visible from afar thanks to its reflective strips, which is an asset not to be overlooked. The bag is available in a range of colours and designs.
If you're a cyclist, make sure you're properly equipped - it's a question of safety. Front and rear lights, trouser clips, repair kit, reflective strips... You'll find it all in our Bicycles section!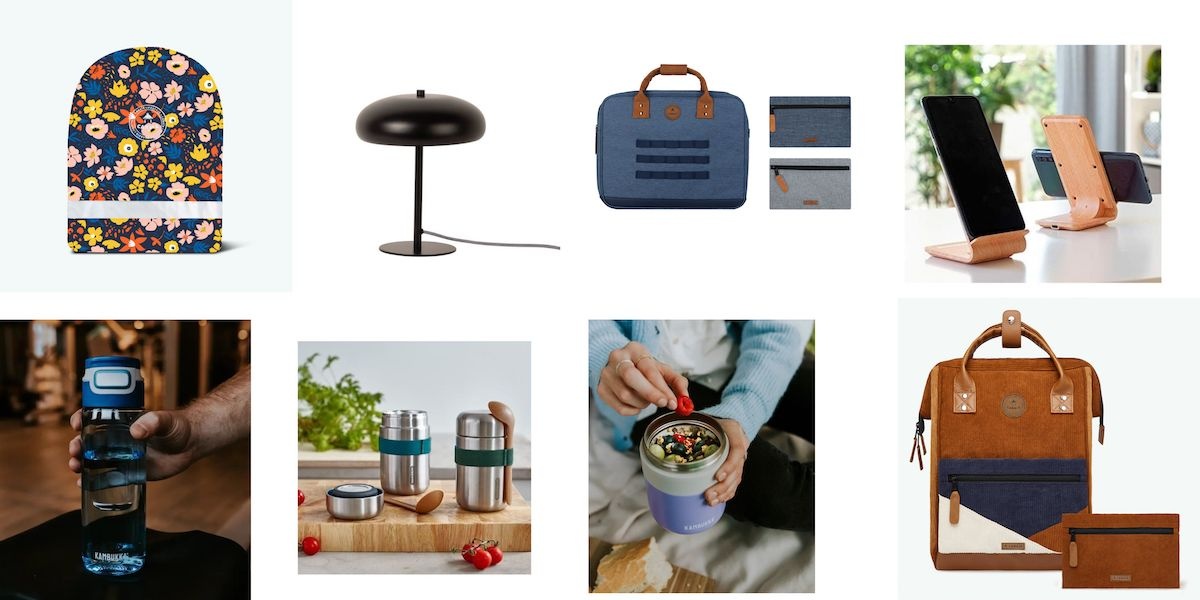 I hope you enjoy your new job and take care of yourself!
Aurélia P.