Back to school in great shape: healthy tips and recipes for your lunch box!
Wow, the alarm goes off, much earlier than it has for the last two months. He's not hungry yet, it's too early. But he's going to have to freshen up, get dressed, go to school and get his little head back in gear, after weeks of rest. Excitement, fear, the joy of seeing his friends again, the bad night the night before - all the emotions are mixed up... Finally in the classroom: notebooks and folders are prepared, new pens and pencil cases are admired.
Then it's time for lunch, and we're hungry! Very hungry! Because changes of pace are hard on the stomach. You mustn't make any mistakes in the first few days back at school. A tiny person with no energy is a tiny person who is likely to have a very bad week.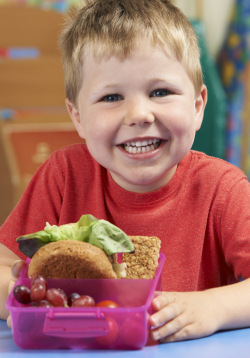 Many of you use a lunch box that you prepare with love. There's a huge choice: insulated, with a flexible lid, with or without compartments, metal, plastic... They're pretty and match your water bottle or even your lunch bag. All that's left to do is fill them ingeniously to combine fun (your little one should have stars in his eyes and not want to swap it with his friend's) and a balanced diet.
It's important that your lunch includes starchy foods (pasta, quinoa, rice, bread, potatoes, etc.), cooked and/or raw vegetables, animal or vegetable protein, dairy products and fruit.
The energy lunch box
Pasta salad, peas, carrots, Parmesan cheese, olive or rapeseed oil for Omega 3 (very important)
1 hard-boiled egg, halved
Chewable raw vegetables (broccoli, cauliflower or carrots) dipped in fromage frais.
Summer fruit (still time to enjoy it) and a little chocolate (for pleasure, as Herbert Léonard would say).
The fun bento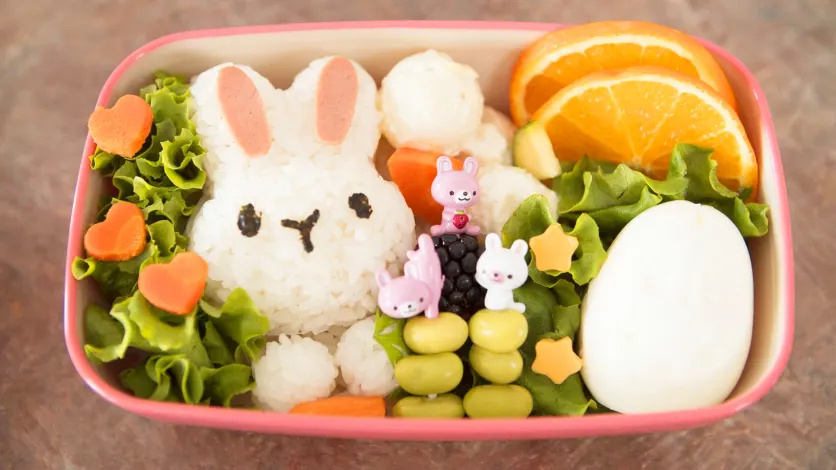 A bento is a Japanese meal contained in a compartmentalised box, with all the necessary nutrients. The art of bento is to make the meal look as good as it tastes. To do this, rummage through your drawers for small cookie cutters, or buy a few - there's no need to break the bank, all you need is a little imagination. You'll find dozens of websites to inspire you!
Plan your week to save time. Grate your vegetables and store them unseasoned in an airtight container for several days. Cook eggs, prepare hot dishes and freeze individual portions. Vary the pleasures you offer by using seasonal fruit and vegetables to teach children about the different times of year. Don't forget dried fruit, which is so good for your health and a source of magnesium (but test at home first for allergies).
If you haven't got your back-to-school containers yet, don't hesitate to pop into the shop or visit our webshop, where you'll find everything you need. Don't forget the essential water bottle, because a hydrated rikiki is a well-thought-out rikiki. It has been scientifically proven that a lack of water reduces alertness, increases feelings of tiredness and raises anxiety levels!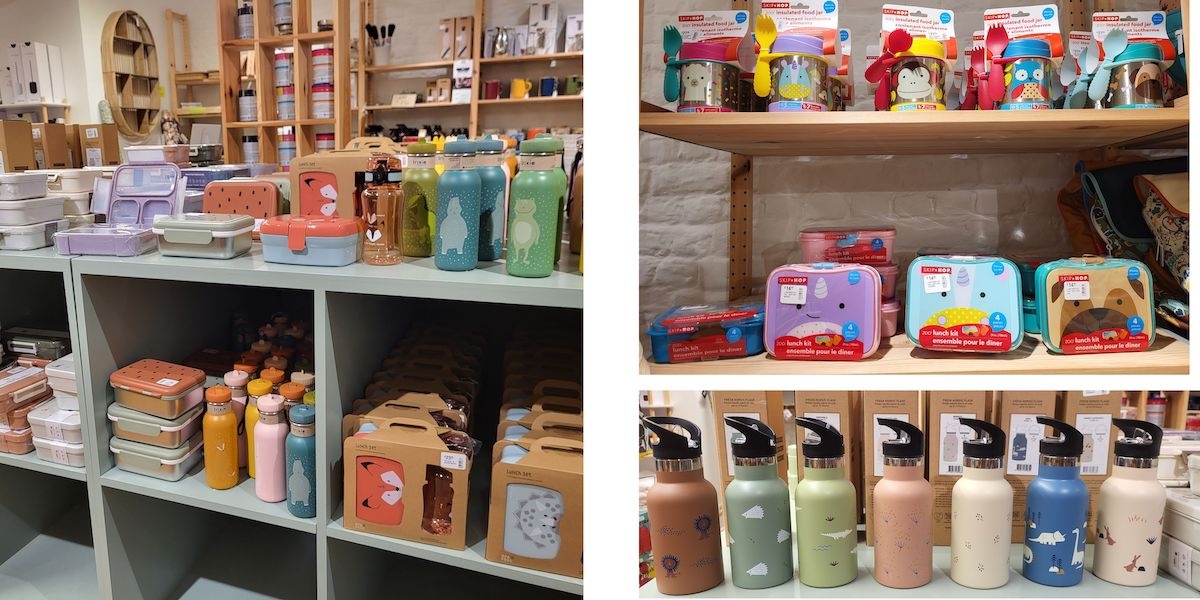 Aurélia P.